Fully available between the hours of 8am to 12midnight EST to answer any questions or troubleshoot any issues via our chat service… if you contact us outside these hours we will get back to you in no longer than 12hrs, usually we can still get back to you in less than 2 hours unless it's between the hours of 12am and 8am est… and please make sure to give us your contact info.
WE RESPOND TO EVERYONE!!
Please double and triple check your email to insure your login details are delivered…
*GMAIL ACCOUNTS WORK THE BEST* 
…please open a chat if you need help creating one and don't forget to check your spam folder!
Over 1000 Channels
6000 Movies On Demand (Updated Weekly)
17000 TV Show Episodes (Updated Daily)
Local Networks, Premium Channels and News
ALL PPV FIGHTS AND EVENTS are Included!!

ALL NBA, NHL, MLB AND NFL premium

packages Included!!

5 connections NOT IP locked
THIS IS LEGIT, see for yourself with a free trial
Downloads are here on the website, just scroll down
Live customer service 8am to 12midnight EST
Non-recurring billing for your safety
Can be used with Firesticks, Android devices and we also have a Webplayer….with our Webplayer you can use our service on any IOS device and well as laptops.
Please scroll down for Download info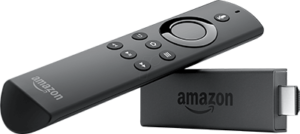 Firestick Users:
First you need to turn on the "App from Unknown Sources"
1. Go to "Firestick Settings"
2. Go to "Device" or "My Fire TV"
3. Go to "Developer Options"
4. Select "Apps from Unknown Sources" then turn it "ON"
Then Install our player
1. Press the "HOME" button on the Firestick remote
2. Open the "Downloader".
3. Type in the link nuplayer.net/thor.apk then hit GO
4. Hit "Install".
5. It will download the app on the Firestick.
6. Hit "Open".
7. Type in the Service ID
8. Type in your credentials that you receive after signing up
Typically we answer questions as  quickly as possible between the hours of 8am to 12midnight est………After that we can still answer any question you have but it may take a little longer for us to get back to you, however it wont take longer than 12 hours to give you a response,  just please make sure to double check the email you enter
Very simple, choose the subscription length you want to watch, click Buy Now, enter your information including real phone number and email so we can send you the logins. GMAIL ACCOUNTS WORK BEST FOR YOUR EMAIL THEY ARE EASY TO MAKE please open a chat if you need help making a gmail email
No! there is no credit check, ever, no contract, ever! Also this is  not automatic billing! So when you time is up then please come back and make your next length of time purchase (1 or 3 months)
What payment methods do you accept?
It may vary from time to time but we usually always accept Visa, Mastercard.
If you don't wish to continue theres no need to "cancel" when time expires thats it… this does not bill automatically
Where do I receive my credentials
You'll get emailed your credentials so please double and triple check that your email address is typed in correctly 
Contact Form (but online chat is best)